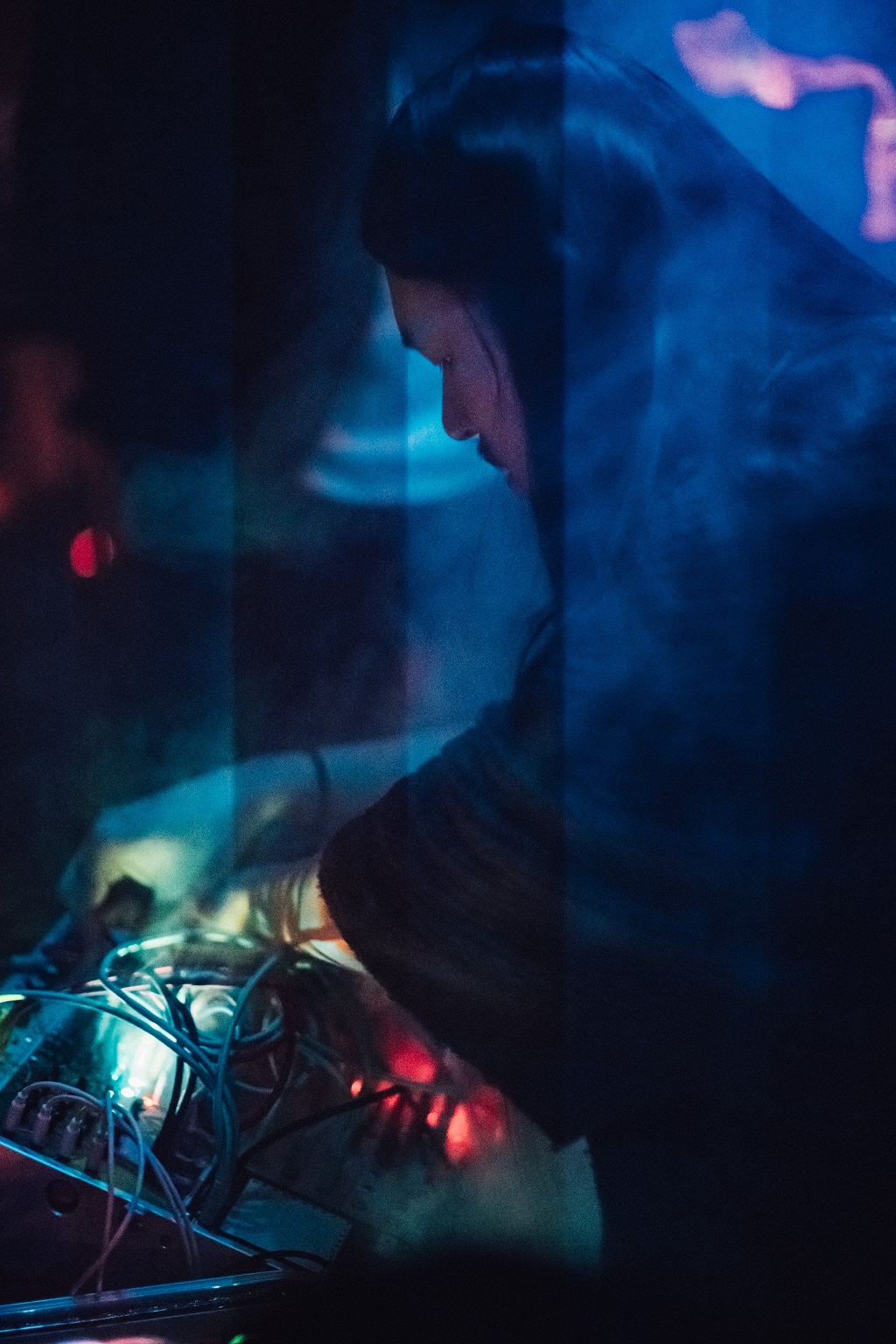 MAD (MADZINE)
MAD is a modular synth nerd and sound designer from Kaohsiung, Taiwan. He taps into the mathematical basis of nature with his unique style, improvising on modular synth system in a way like playing acoustic instruments.
His sound was forged in the Taiwanese and Japanese underground; living between the two scenes has developed him into an artist who thrives between borders. He's since performed in Korea, Germany, the Czech Republic, France, Poland, and the Netherlands, including a performance on KEXP with Taiwanese band Go Go Machine Orchestra.
Back home in Taiwan, he has soundtracked contemporary dance performances, creating cybernetic pieces that augment the beauty of human movement with electronic soundscapes. He views synthesized sound as an extension of nature, and has taught his organic brand of sound design for over 10 years.
台湾高雄出身のモジュラーシンセマニアでありサウンドデザイナー。独特のセンスで自然の中に数列を発見し、アコースティック楽器の様にモジュラーシンセを用いて即興演奏を行う。
台湾と日本のアンダーグラウンドシーンを往来して育くまれた彼とそのサウンドは、韓国、ドイツ、チェコ、フランス、ポーランド、オランダなどにも招聘され国境を超えて活躍している。過去には台湾のバンドGo Go Machine OrchestraのメンバーとしてKEXPに出演。電子的サウンドスケープを基にして人間の動きの美しさを際立たせるサイバネティックな作品を制作し、コンテンポラリーダンスパフォーマンスにサウンドトラックも提供している。
シンセの音を自然の延長線上にあると捉え、想像力を醸成するための独自のサウンドデザイン方法論を、10年以上に渡って台湾の実験音響コミュニティーにおいて共有している。